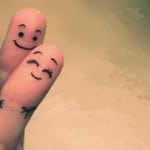 Die Schwingung, die Atmosphäre und die persönliche Note, die Live-Gesang einer Trauung verleiht, bekommt keine CD und auch kein Musikinstrument hin.
Eine Trauung geht sooo schnell vorbei… . 

Die Musik und
der Gesang bereichern nicht nur die Atmosphäre, sondern helfen dabei, diesen wunderschönen Moment viel intensiver und bewusster zu erleben. Dank dieser "musikalischen Inseln" haben Sie als Paar jeweils ein paar Minuten Zeit alles zu genießen, sich in die Augen zu sehen, durchzuatmen und zu fühlen – das ganze Gedankenkarussell anhalten… .
Deshalb eine Hochzeitssängerin. Denn Gesang ist hörbar gemachtes Gefühl für Sie und Ihre Gäste.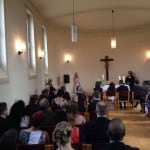 Aber ich denke, das wissen/fühlen Sie bereits, sonst wären Sie ja nicht hier.
Dann also gleich zu den Hörproben! Ich hoffe, Sie fühlen sich davon angesprochen und vor allem  b e r ü h r t !  Denn dann "stimmt´s" und ich freue ich mich sehr, wenn ich auch Ihre Trauung bereichern darf!
Hier schon einmal ein paar Hörproben-Klassiker! Klicken Sie bitte einfach auf den Titel. 
Mehr Hörproben und Liedervorschläge finden Sie hier
Videos:
Unser Tag
 (Zusammenschnitt aus Probe und Trauung)
Dir gehört mein Herz (Hochzeitsversion)
Ave Maria (Version von Beyoncé)
A Thousand Years
In the Arms of an Angel
Ein persönliches Kennenlerngespräch ist nicht zwingend notwendig, aber dennoch sinnvoll. Wir können dann locker reden und dabei über passende Lieder nachdenken sowie deren Reihenfolge. Bei Zweifeln kann ich das ein oder andere live ansingen und Sie spüren sofort, was Sie mehr anspricht. An Ihrem Großen Tag soll ja alles rundum "stimmig" sein! Wenn Sie zu weit weg wohnen, können wir auch alles per Mail, Telefon oder Skype besprechen. Daran soll´s nicht scheitern!   
Kosten:    2-3 Lieder kosten 230 Euro (z.B. Einzug, nach Ringetausch, Auszug).                      

Nur ein Lied – z.B. als Überraschung fürs Standesamt – kostet 150                            Euro. Dazu kommen noch Fahrtkosten von
60ct pro  Kilometer.
Anfragen bitte mit Datum, Ort und Uhrzeit der Trauung an:
elpreis@gmx.de
Telefonisch unter: 02536-342203 bzw.  0171-3772001 (auch per WhatsApp , Telegram oder SMS).
Ich freue mich darauf, von Ihnen/Euch zu hören! (Wir können uns auch gerne duzen!)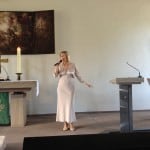 Herzliche Grüße
Ihre

Elke Preisinger